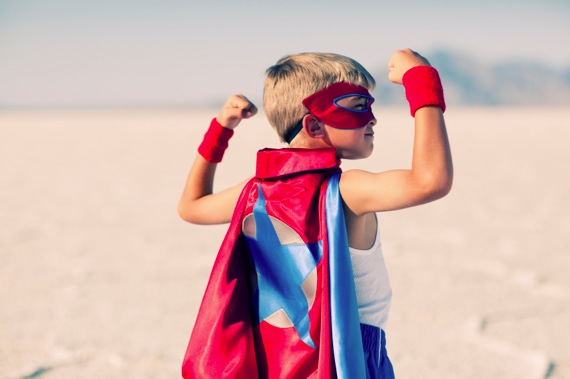 Strengths-based leadership has been a popular topic for nearly two decades. I've had the opportunity to teach the concept and administer several strengths oriented assessments. While the strengths approach has great merit, there are a couple of problems that exist.
First, we have to make sure we don't over-rotate toward developing our strengths and ignore our weaknesses. Yes, it's a good thing to leverage the strengths that are important to your work. However, some believe weaknesses should only be managed, mitigated, or even ignored.
The problem with this approach is that weaknesses, gone unchecked or unmonitored, can eventually derail your effectiveness, influence, and even your career.
Weaknesses should be monitored and if a weakness is in a "priority weakness" area (weakness in an important element of your job) it would be to your advantage to take action to strengthen this area as quickly as possible and bring it up to at least average.
The second problem with the strengths approach is that it focuses too much on competency and not enough on character. While competence is your skill and knowledge, character is the behavior that demonstrates your values. Said another way, competence is what you do, while character is how you do it.
A few months ago I worked with a Dr. Virginia Smith, Vice President of Research at Strata Leadership to develop a strengths-based character assessments. Through a tedious development process and many iterations of questions and algorithms we created an assessment that anyone can use to get a measure of their character strengths. It's called the Character Strengths Index (CSI).
Individual contributors, managers, and leaders can all gain insight into their character strengths and potential character "derailers" that have a significant impact on relationship management, job performance, trustworthiness, and personal success. Below is a listing of these character qualities. If you are interested in taking the assessments you can learn more about it and register at www.CharacterStrengthsIndex.com
Character Qualities
Alertness
Attentiveness
Availability
Cautiousness
Compassion
Cooperation
Courage
Creativity
Decisiveness
Dependability
Determination
Diligence
Discipline
Endurance
Enthusiasm
Flexibility
Forgiveness
Generosity
Gratefulness
Honesty
Humility
Initiative
Loyalty
Orderliness
Patience
Persuasiveness
Positivity
Punctuality
Resilience
Respect
Responsibility
Sincerity
Thoroughness
Tolerance
Trustworthiness
Wisdom